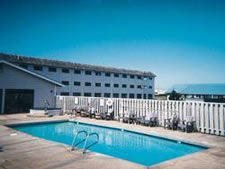 Windjammer Condominiums Resort
(Ocean Shores, WA)
Condos Offered
Every year, we offer a two bedroom lock-off condo, meaning it can be separated into two one bedroom condos, each with its own secure entry door. We rent the two halves of the condo separately.
This year (2011) only, we also have a separate 600 square foot one bedroom condo, with queen bed, queen sofabed, full kitchen, 2nd floor with view deck, for August 5 to August 12, 2011.
On the lockoff 2BR, the larger one bedroom is 800 square feet, has a full kitchen, king bed in the bedroom, and queen Murphy bed in the living room. It has a washer dryer, fireplace, jetted tub, and separate shower.
The smaller one bedroom is 450 square feet, has a full kitchen, queen bed in the bedroom, and a double sofabed in the living room.
In 2012, our reserved 2BR week coincides with the annual Sand and Sawdust Festival (June 22-24, 2012). Master woodcarvers from all over the world come to compete in this 3-day competition. Auctions held daily. On Saturday, visit the beach where artists compete for the best sand sculpture. Families & kids welcome to enter the competition. Free sand-sculpting lessons on Friday. Information: 360-289-3797.
Available Weeks for 2011 and 2012
1BR August 5 to August 12, 2011 $599
June 17 to June 24, 2012 (2012 Sand and Sawdust Festival)
Large 1BR $649
Small 1BR $499
Please select your week from the dropdown menu, below:
The prices shown are the TOTAL prices. There are NO additional charges (such as sales or lodging taxes, cleaning fees, deposits, booking fees, etc.). The price you see is the price you pay!
We have made renting a week fast, easy, and most importantly, safe! You won't be reading the numbers off your credit card to some stranger on the phone (who knows where those might end up?).
Instead, your payment is handled discretely and securely by PayPal, which is an eBay company. If you are already a PayPal member, you are familiar with the benefits of using PayPal to buy on the Internet. If you don't have a PayPal account, that's alright, you don't need one! PayPal's secure system allows you to use any major credit card to make your payment. There is no cost to you for using PayPal, and by using a credit card, your purchase is protected and your peace of mind assured.
So, go ahead, click the "Buy Now" button and get your week!
Resort Overview
Windjammer Condominiums are located on a peninsula bordered by the Pacific Ocean on the west and Gray's Harbor on the east. Located in the middle of an 18-hole public golf course, this resort is especially exciting to the golfer.
Enjoy free use of the Ocean Shores Community Club facilities, located about five miles away, which include tennis courts, indoor and outdoor pools, a snack bar, exercise equipment, and a game room. The beach is just under a mile away, perfect for beachcombing, sunning, and horseback riding. Five miles south is the North Jetty, offering seasonal whale-watching and surf fishing. This area boasts a wide variety of recreational activities and scenic views.
Unit Amenities
Telephone
Full Kitchen
Fireplace
Carpet
Dishwasher
Microwave
Resort Amenities
Pool
Whirlpool/Hot Tub
Laundry
Local Activities
Beach
Waterskiing
Windsurfing
Lake
Boating
Fishing
Golf
Tennis
Horseback Riding
Playground
Entertainment
Grocery
Hairdresser
Restaurants
Shopping
Contact Information
If you have any questions or need any help regarding anything on our website, please do not hesitate to contact us. Our email address is
info@westweeks.com
, and our telephone number is (520) 761-1412.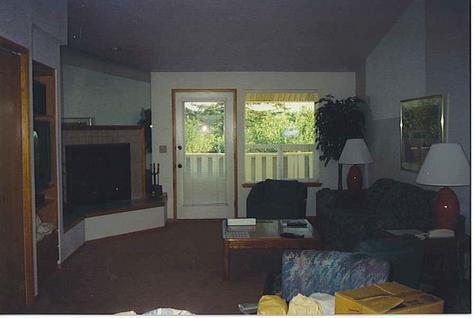 Living Room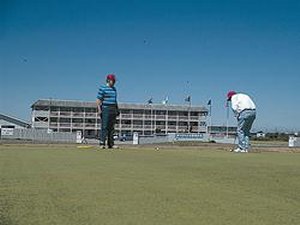 Golf