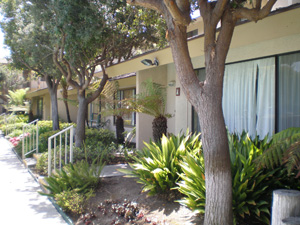 Aquamarine Villas (Oceanside)

Condos Offered

Aquamarine Villas offers one and two bedroom suites. One bedroom suite (sleeps 4) has: queen-size bed, queen sofa sleeper, one bathroom, and a fully equipped kitchen. Two bedroom suite (sleeps 6) has: one queen-size bed, two twin beds, one queen sofa sleeper, two bathrooms, and a fully equipped kitchen. All suites have satellite television and hair dryer(s).

Available Dates in 2011 & 2012

On all of our Pacific Coast beach resorts, we specialize in summer school/holiday/July vacation weeks!

The prices shown are the TOTAL prices. There are NO additional charges (such as sales or lodging taxes, cleaning fees, deposits, booking fees, etc.). The price you see is the price you pay!

Currently, for $799 we have these 1BR condos:

June 28 to July 5 (July 4 holiday week), 2011

August 4 to August 11, 2011

August 24 to August 31, 2011

July 29 to August 5, 2012

September 9 to September 16, 2012

September 17 to September 24, 2012

Please select the week you want from this dropdown menu:

We have made renting a week fast, easy, and most importantly, safe! You won't be reading the numbers off your credit card to some stranger on the phone (who knows where those might end up?).

Instead, your payment is handled discretely and securely by PayPal, which is an eBay company. If you are already a PayPal member, you are familiar with the benefits ofusing PayPal to buy on the Internet. If you don't have a PayPal account, that's alright, you don't need one! PayPal's secure system allows you to use any major credit card to make your payment. There is no cost to you for using PayPal, and by using a credit card, your purchase is protected and your peace of mind assured.

So, go ahead, click the "Buy Now" button and get your week!

Resort Overview

Situated in a breezy, beach community, Oceanside boasts one of the finest small-craft harbors on the Pacific coast. Adding to the town's vacation appeal is its location. Midway between Los Angeles and San Diego, it's within easy driving distance of Southern California's most famous amusement parks and sight-seeing attractions. Aquamarine Villas is less than two blocks from the beach, about a mile from Oceanside Pier, and only two miles from Oceanside Marina. Oceanside and the neighboring communities provide a wide range of shopping, dining, and entertainment choices.

Unit Amenities




Telephone (All Units)
Kitchen (All Units, Full)
Fireplace - Unit (All Units)
Carpet (All Units)
Dishwasher (All Units)
Microwave (All Units)


Resort Amenities

Gas Barbecues
Board Games
Laundry Facility
Game Room
Social Activities
Internet Access
Swimming Pool
Whirlpool/Spa
Complimentary Movies (VCR)
Complimentary Local Calls
Beach (1 block)

Local Activities

Boating
San Diego
Sea World
Dining
Mexico
Lego Land
Sports Fishing
Surfing
Disneyland
Winter Whale Watching
Sailing
Wild Animal Park
Golf
Yachting
California Adventure

Contact Information

If you have any questions or need any help regarding anything on our website, please do not hesitate to contact us. Our email address is

info@westweeks.com

, and our telephone number is (520) 761-1412.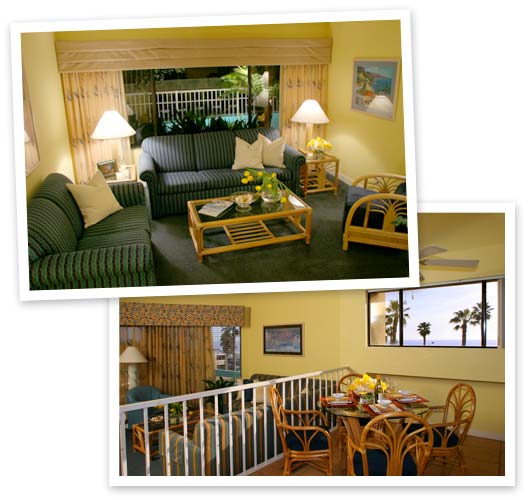 LivingArea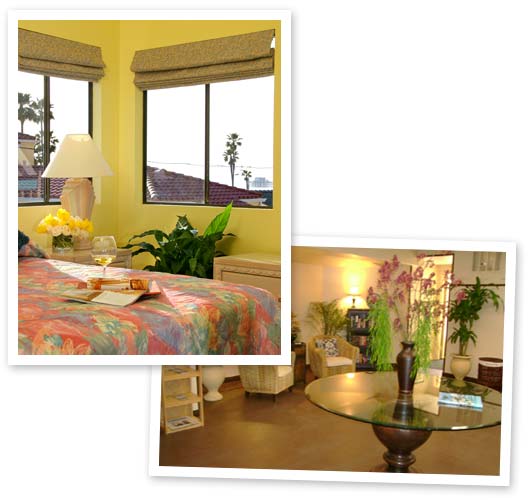 Bedroom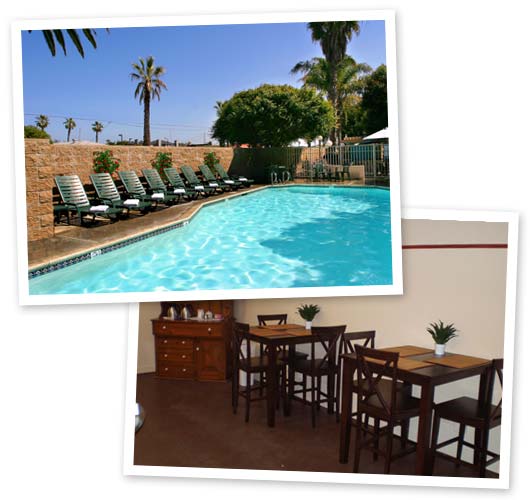 Pool